---
They are used almost everywhere. They have become completely inevitable in the modern society – especially after the industrialization.
If you take a look around your home, you will notice electric motors everywhere.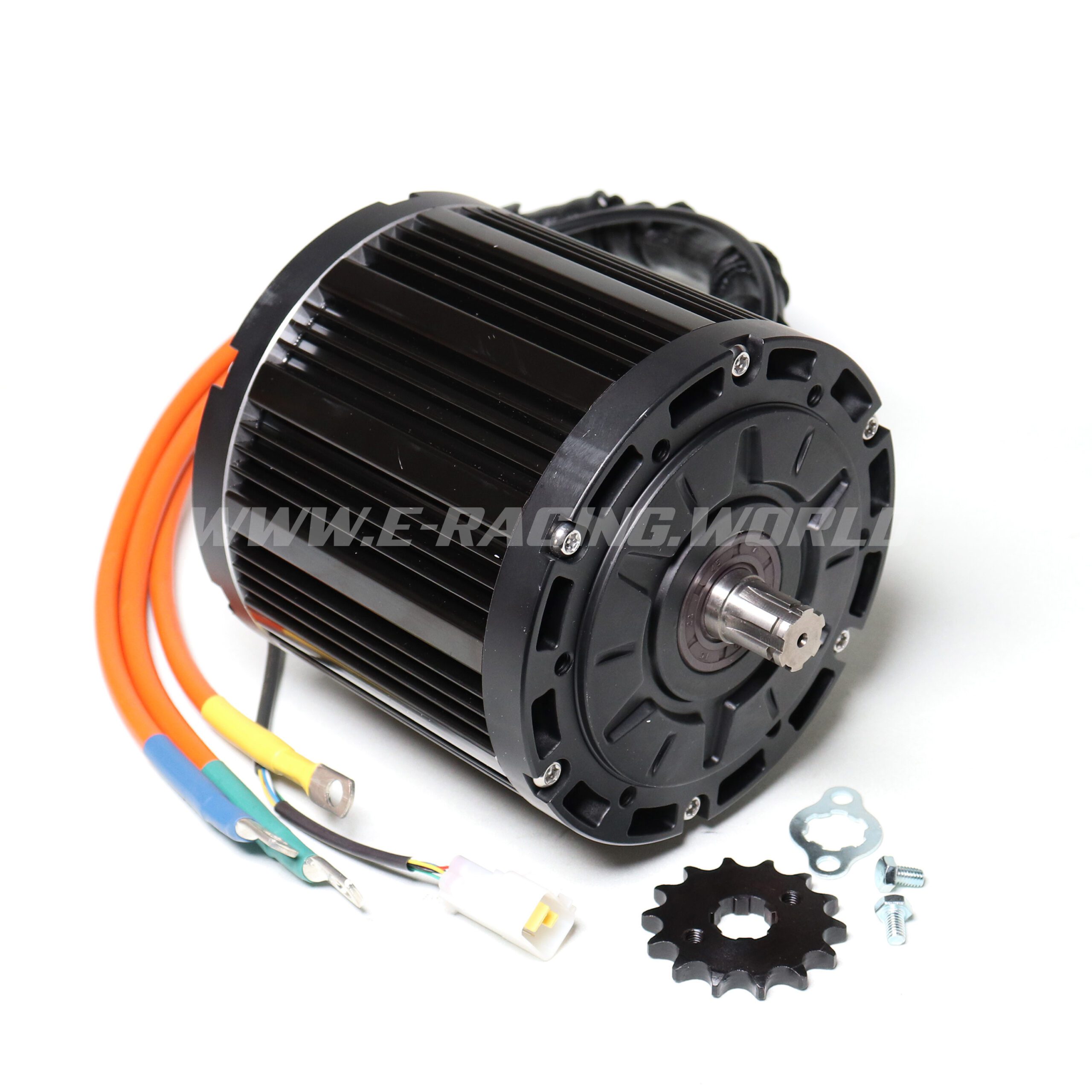 ---
Definition
An electrical motor is a device that transforms electrical energy into mechanical energy. The most typical way an electric motor works – is by operating through the interaction between the magnetic field of the motor and an electric current  sent through an electromagnetic coil.
It is worth noting that an electric motor is actually mechanically similar to an electric generator but it works the other way around.
Where an electric motor converts electrical energy to mechanical energy. A generator converts mechanical energy to electrical energy.
How does an electric motor work?
As beforementioned a vital part in an electric motor is an electromagnetic coil. An electromagnetic coil is an electrical conductor.
Imagine a simple nail with a wire wrapped around it a 100 times.
If you send a current through such a nail, you will create an electromagnetic field with a north and south pole.
Now imagine if the electromagnetic nail was attached to an axle. And around the nail you had a magnet formed like a horseshoe.
What would then happen if you sent a current through the nail?
The key is here to know the basics of magnetism.
The north pole of the horseshoe magnet would repell the south pole of the magnetic nail, forcing it to turn half a round on the axle.
Now, if you were to flip the electromagnet – meaning switching sides of the power, you would end up with the electromagnetic nail turning another half round and thus completing a full around on the axle.
If one then manage to automate this so it happens at very high speeds,  you end up with a running motor.
Usage
Motors are used in a wide array of appliances today.
Some of the use cases where you would need an electric motor could be:
In the home
 Kitchen
Extractor hood(The fan over the stove)
A blender
A refrigerator(One for the compressor and one for the fan inside)
Bathroom
Fan
Hair dryer
Electric toothbrush
Smart home devices
Motor controller for curtains/drapes
Motor controller to open or close garage
Robot vacuum cleaner
Robot lawn mower
Vehicles
Bike
Electric motors for electric bikes
Car
Windshied wipers
Electric power windows
AC motor(EV)
Fans used by the heater
Fans used by the radiator
Motorsport
Electric motors for Go karts
Electric motors for Speedway
Electric motors for motorcycles
Types of Motors
Generally there exists two types of motor.
Within AC/DC Motors, following options is available:
Synchronous
Asyncrohouns(Induction)
Brushed
Brushless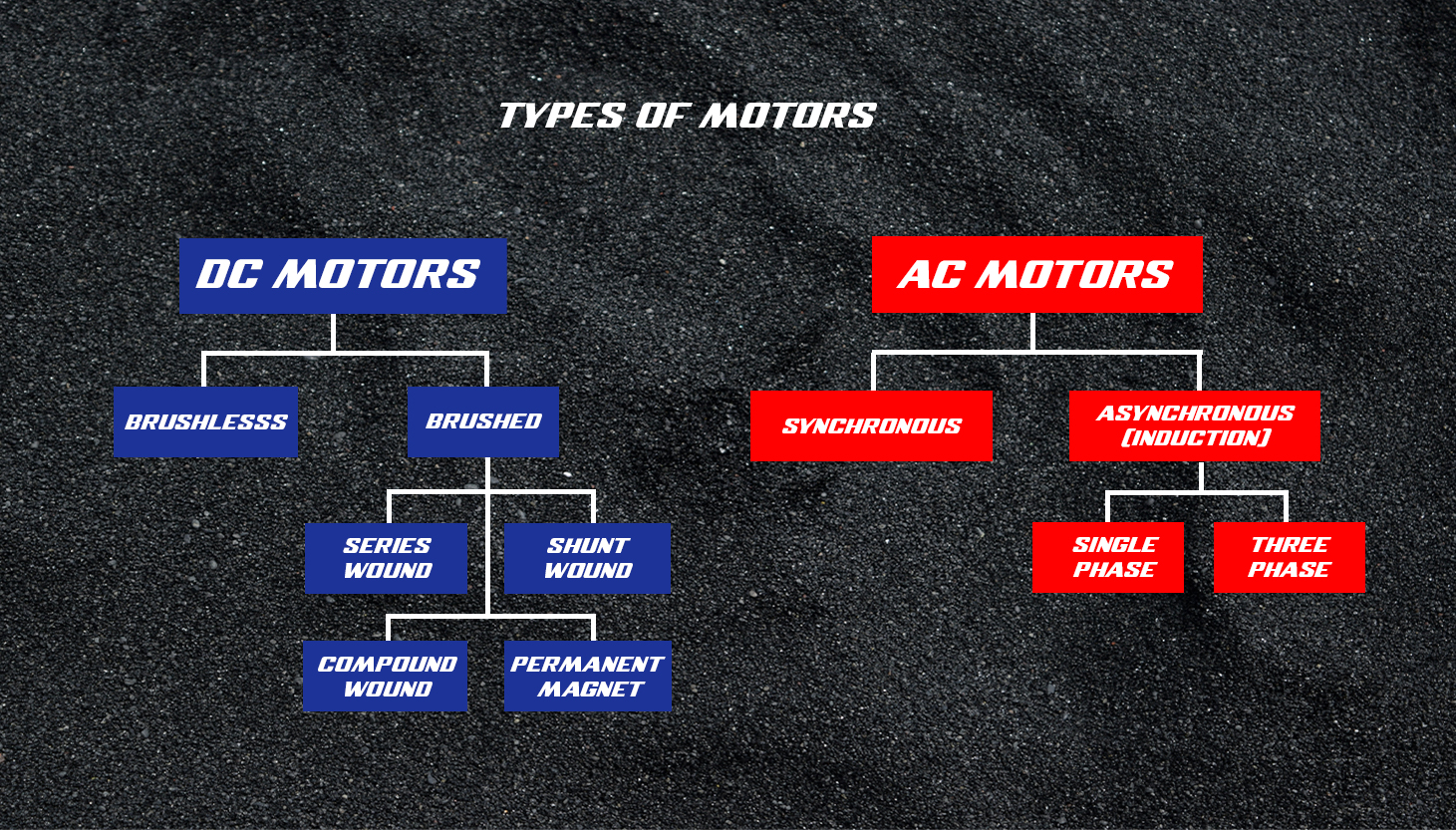 ---
Shop various types of electric motors at our shop now!
Couldn't find the correct product you were looking for?
Don't worry, we are constantly expanding our product catalog.
Feel free to contact us with any products request.
Sources: